Valerie Jordan was raised on tobacco fields in Warrenton, North Carolina, where she first learned the power of making change. Valerie grew up in a family that instilled the belief that women must be at every table where decisions are made. At the tender age of 15, she was on the front lines of the environmental justice movement, working to prevent harmful chemicals from being disposed of in Warren County. These early lessons inspired her to enroll and pay her own way through school at NC Central University, where she began finding outlets to make an impact in the corporate world.
Never forgetting her mission to create change for people of all backgrounds, Valerie leveraged her experience in business to give back to the community by serving on the boards of public service organizations and advocacy groups across the state. She went on to earn an MBA to further her understanding of business practices with a focus on uplifting rural communities with economic development.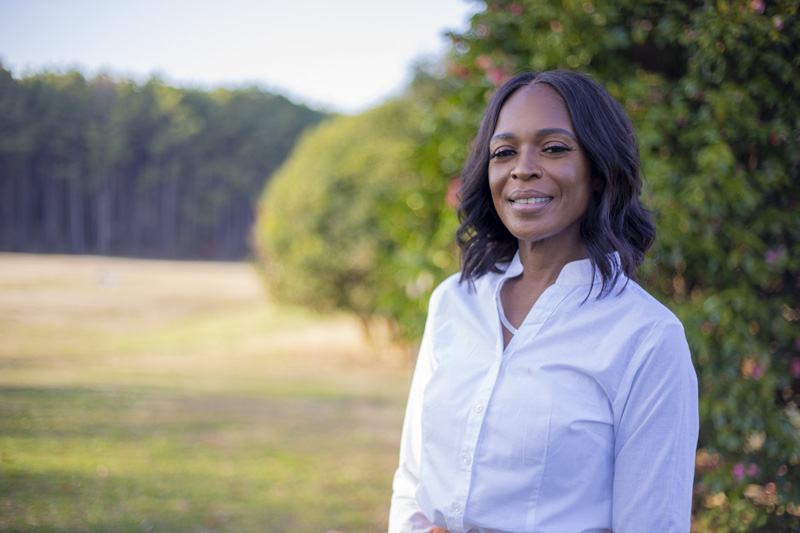 Today, Valerie has used her innovative leadership to serve as the first African American woman on the NC Department of Transportation Board by appointment of Governor Roy Cooper, along with many other influential statewide advocacy organizations. Throughout her entire career, Valerie has never forgotten the lesson she learned growing up in Warren County: positive impact starts with a small group of people with a giant vision for change. Valerie transitioned from tobacco fields in Warren County to boardrooms, never forgetting her rural roots, fueled by an unwavering passion to better her community. She is now ready to take that passion and focus to the NC State Senate. 
While being a small business owner, Valerie is also the proud mother of her daughter Marquita and her grandson, Bryson.